Follow this guide if you previously signed into a Canon copier, but have since changed your CUSD Email password, and now you get a "Hold For Authentication" error while trying to print.
1) Hit the Search button in the top right of your screen, or press Command ⌘ + Space
2) Search for and open "Keychain Access"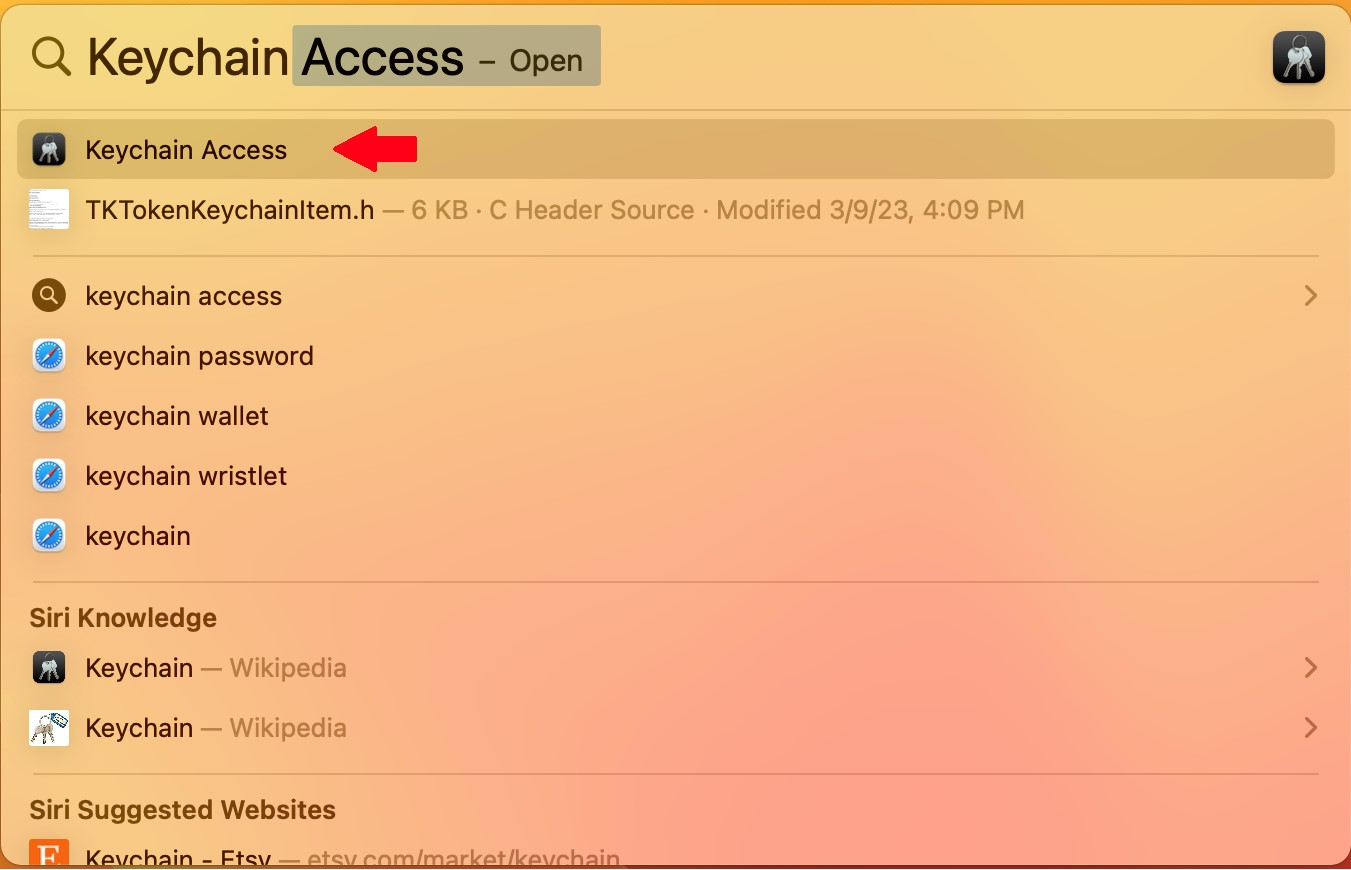 3) Under the 'login' tab on the left side of the window, search for the canon printer's name in the search bar on the top right of the window. Right click the entry matching the printer's name, delete, then confirm OR click once on the name of the printer to highlight it, then press the Delete button on your keyboard.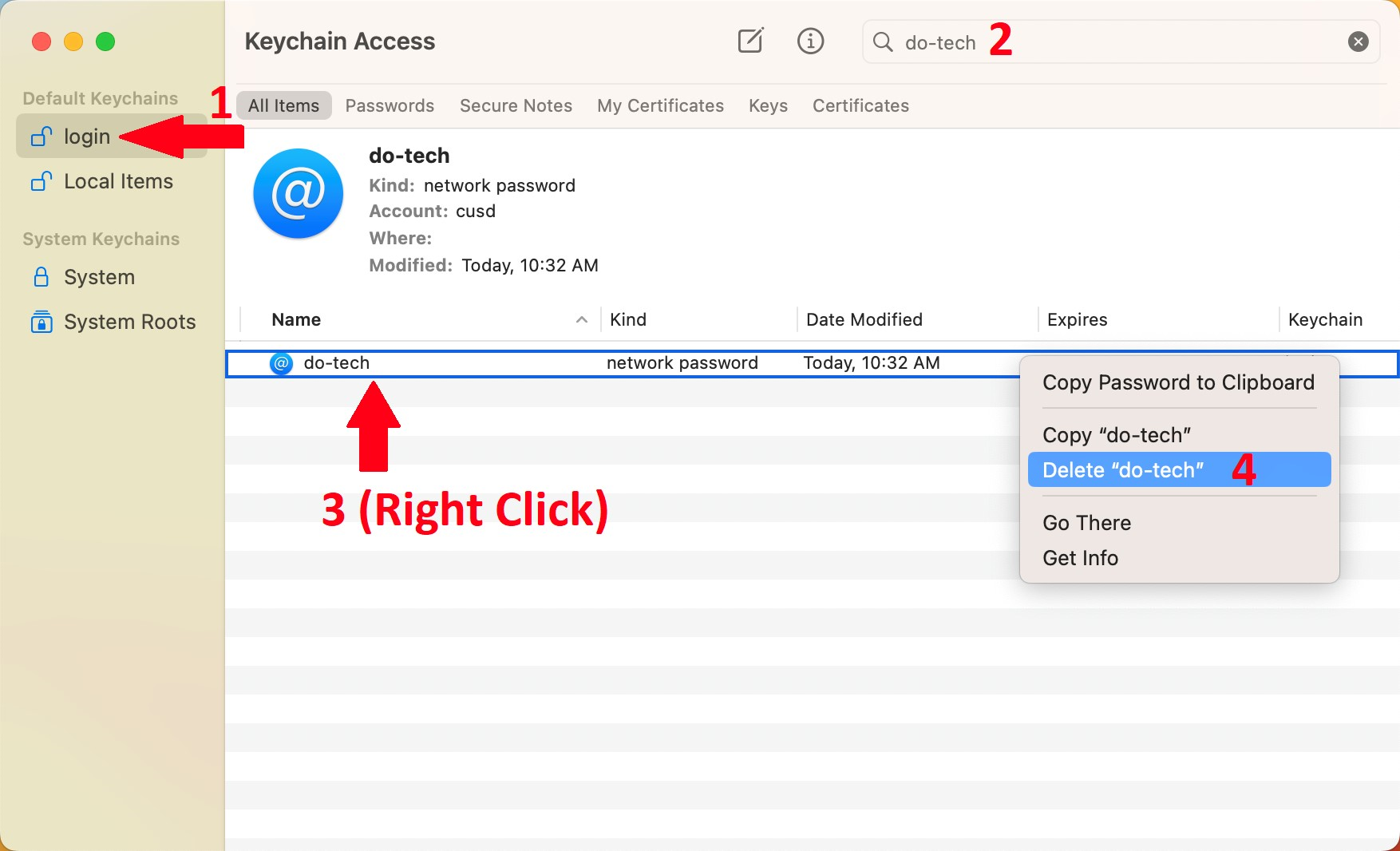 4) Clear the print queue by pressing the small 'x' and try printing again.

You may be prompted for credentials like the one below.


For the Name field, enter your user name (the part of your E-Mail address before "@").
For the Password field, enter your E-Mail password.
Check the "Remember this password" box in order to not get prompted for any future print jobs to this printer.