To Add a Printer:
Confirm your device is connected to

CUSD Staff

WiFi



Open System Preferences






Select Printers & Scanners





Click the plus (+) sign on the bottom left*
*To remove a printer: Select the Minus symbol




In the 'Add Printer' window, select the center Globe icon for IP settings





Obtain the Printer's IP Address

On the printers' display screen, look for a series of numbers (ie: 10.10.2.123)


Enter the following information:


ADDRESS: IP Address


PROTOCOL: AirPrint


NAME*: Printer Display Name


USE: Auto Select (this should change to "AirPrint")
Click ADD


Test print any document to confirm a successful connection.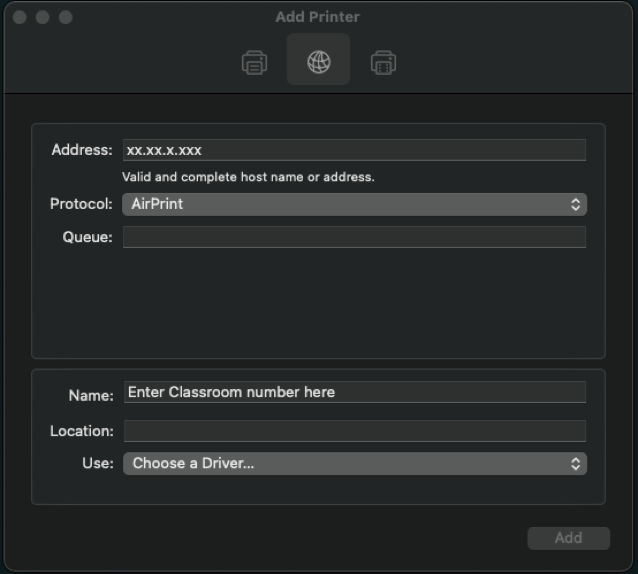 *Printer Display Name, may be changed at any time. Right click the printer you would like to rename from the list, select Rename.